Back to staff directory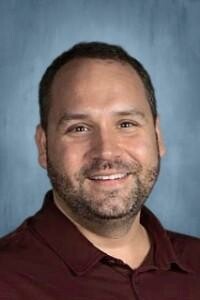 Grade 6
Phone: 780-743-5771
Welcome to Grade Six

My name is Mr. Gavin Rutledge aka Mr. Rut and I am so excited to be your child's teacher this year! We are already on track to having an amazing year. This year our focus will be on building relationships and academic independence to prepare students for Junior High.
We will begin this week getting to know each other, a strong sense of community is crucial to the foundation of our year. As a community, we will be establishing classroom routines, and expectations to ensure all students needs are met. It is of the utmost importance that students feel safe and cared for when coming to school and that everyone feels that they are apart of our classroom community. Please take the time to complete the Additional Information page attached. This is your opportunity to give me a sneak peek at how amazing your student is. I want to know the passions, both in and out of school.
Homework Expectations
In preparing for Junior High, there is the expectation that students to come to class prepared and on time. Students are responsible for their actions, their belongings, and any assigned work. I would ask that all assigned tasks, homework and assignments are completed when requested - this will be a valuable skill when moving into grade 7. Homework not completed during the week will be finished during Free Block - the last 45 minutes, of the last day of the week. This block is a reward for students who have completed weekly homework and displayed an exceptional work ethic during the week. If students were unable to complete homework due to illness or extracurricular activities, a parent just needs to send an email or note and they will be exempt. Monthly homework reports will also be sent home, to update parents.
This year's focus will be on building student independence in learning, thinking, and self-regulation. Throughout the year, we will be building student capacity in practical study habits, while trying to assist students in taking ownership of their learning. The excuse that someone at home did not remind them or did not pack something for them is no longer a valid excuse. This year students will learn to take responsibility for their actions, their belongings, studying and any assigned work.
Class Website, Agenda & Social Media
Our class website can be found at www.mrrutsclass.ca and is where you will find weekly homework, details about assignments, updates and reminders of important community & school events. Students will not be using a physical agenda this year. The website and agenda section can be accessed from any device. The agenda page is also set up with a class google calendar. This is where you will find all the important dates - no school dates, holidays, tests and assignments, school and community events. We will also be using different Social Media platforms like Facebook, Twitter and Instagram to communicate with home, as well as post photos and updates of what's happening in class. You can follow the class on whichever social media platforms you use by searching @mrrutsclass.
Technology Policy
We are a 1:1 tech classroom meaning each student has access to a Chromebook. Due to the access to technology, we will NOT be using personal technology in class and have adopted a no personal technology policy during school hours. If students wish to bring a personal device to school to communicate with home it will need to be kept in a locker - at the students' risk. Access to the school's phone is always available.
Curriculum Information
Language Arts: Language Arts consists of many different learning activities and projects such as; shared, individual and group reading; iRead (independent Reading); reading centres; writer's workshop; literature circles; short stories; book reports; novel studies; writing poetry and newspaper articles.
Math: Some of the topics that will be discussed are numbers one million and above, problem-solving, rounding, estimating, measurement, geometry, data analysis, statistics, probability and decimals.
Social Studies: Focus is placed on Democracy. Some units this year are Canadian Government, Iroquois Government and the Government of Ancient Athens.
Science: Trees & Forests, Sky Science, Air & Aerodynamics, Flight, and Evidence & Investigation, are the five units covered this year.
I am looking forward to our year together and getting to know students and their families. In the future, all class information will be the responsibility of the students and some will be sent through email and/or posted on the class website. If you have any questions or concerns please send an email to gavin.rutledge@fmpsd.ab.ca.
Thank you!
Mr. Gavin Rutledge