Back to staff directory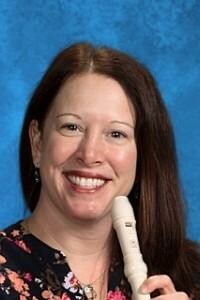 Music
Phone: 587 276 2017
I always knew I wanted to be a teacher and found my first teaching gig in Japan prior to taking a Bachelor of Education at Acadia University in Nova Scotia.
From there I taught resource in my hometown of Liverpool, NS. Then I accepted a Grade 1 teaching position in Norway House, MB. I stayed there for 3 years teaching Grade 1, Kindergarten and Reading Recovery. That is also where I met my husband and adopted my dog!
In 2012, we moved to Fort McMurray and I began teaching Music at Timberlea Public School. This was a great transition for me as my hobbies include singing, playing guitar and acting! I also enjoy cooking and spending time with my friends and family which includes my husband Frank, my sons Paddy (6) and Kelton (3) and my dog Chip.
I joined the Christina Gordon team in 2016 when the school opened. This will be my 12th year teaching and my 8th year teaching music. I am looking forward to bringing my passion for music and the arts to our school again this year. I believe that all children should have access to music and that learning music should be fun and interactive!