Back to staff directory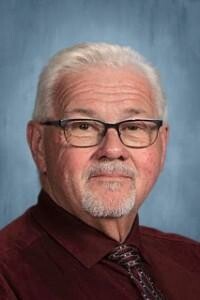 Principal
Phone: 587 276 2017 Ext 106
2020-21 will be a year to remember! I feel privileged to be part of this amazing school, with its phenomenal staff, fabulous students and supportive parent community that I know will continue to work together, even through a global pandemic. I am so looking forward to working with each and every one of you as we strive to make Christina Gordon the best it can be, while we continue to put the health and safety of our students, staff and families as our top priority. Through all this our vision remains that Christina Gordon be the school where kids want to be and where parents want to send their kids.
Through my long career I feel so fortunate to have had many diverse opportunities in virtually every aspect of education, having taught from Kindergarten – grade 12, served as a guidance counselor, worked out of district offices as a program coordinator and most recently as a district principal and have been a school principal for more than 20 years. I have worked in Newfoundland and Labrador and Alberta and have had the opportunity of working in schools with as few as 20 children and others with nearly 1000 children. Through all of these the one thing that has been constant is that I have always known that I have chosen the perfect career for me, one that allows me to wake up each morning looking forward to going to 'work'. The reason for this has always been the students, teachers and parents that I have the pleasure of working with.
The road ahead will be a challenging one, but the challenges will make the journey all the more rewarding. If Christina Gordon is to be that exceptional school that we all envision, despite the COVID 19 pandemic, it will take everyone in our Christina Gordon Family (students, parents and staff) committing to making it just that.
"I can do things you cannot. You can do things I cannot. Together we can do great things." (Mother Teresa)