Back to staff directory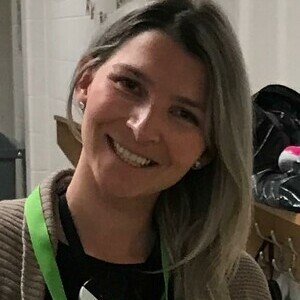 Kindergarten Reggio
Phone: 587-276-2017
Hello. My name is Holly Barr and I'm excited to be joining the Christina Gordon Family this year!
Being from the East Coast, I enjoy all things to do with nature and the ocean. Both my husband and I have been in Fort McMurray since 2009. We have two beautiful daughters: Adasyn who is 4 years old and Georgia who is 2 years old. They remind me everyday that children have so much to teach us and to live in the moment! There is never a dull moment in our household!
In 2009, I received my BA/B.Ed with a focus in Mathematics from The University of New Brunswick. From there, I moved to Fort McMurray and taught High School Mathematics and Sciences. It wasn't until I set foot into a Grade One classroom that I discovered my true love for early learning and went on to teach Grade One at Timberlea Public School for six years. After taking a two year leave to spend time with my daughters, I can't wait to be back in the classroom!
It is so hard to believe that soon we will be beginning this new school year together. If you have any questions during the school year, please feel free to contact me!